TOSO Australia is a new Joint Venture Company established to supply high quality window furnishing componentry to leading manufacturers in Australia and New Zealand for internal blinds such as the Mytec 01 Roller Blind and Creaty Romans, along with its new Ti-8040 Motorised Curtain Track.
These are sourced from Japans leading manufacturer of window furnishing, with over 60 year'' experience, TOSO Company, Limited.
The Mytec 01 Roller blind, is a high quality roller with spring assist mechanism, fast gearing and light operation and is similar in performance and quality to blinds such as the Verosol  Mode and Silent Gliss 4210, both of which use Japanese componentry, but with the added advantage of being able to do larger sizes, available on double (dual) brackets, and can be linked up to a width of 5 metres.
The Creaty Romans are available as either cord or chain operated, and it is possible to have 2 blinds on the one aluminium headrail. A further enhancement has recently been made where you can have 2 blinds operating off a single chain, and with its continuous clutch can be operated by one hand, with a speed controller for safety when lowering blinds.
The Ti-8040 Motorised curtain track is super smooth and ultra-quiet and less than 35 dB. This system is perfect for Hotels, as the curtain can be pulled open by hand, even when the power is still on, and not damage the system or curtain which can occur with other systems if the Hotel guest is not aware that it is a motorised curtain track,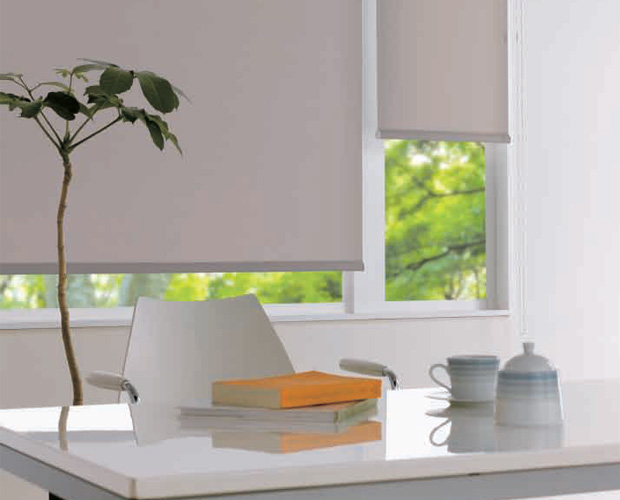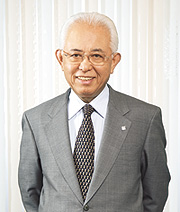 For more than half a century since its establishment in 1949, TOSO Co., Ltd. has maintained its position as Japan's leading manufacturer of curtain tracks. Based on the trust in us by our clients and customers, we have been constantly evolving as a comprehensive "window treatment corporation" with products ranging from blinds to folding doors.
In recent years, advancing globalization, together with Japan's declining birthrate, aging population and rising social responsibility around corporations have led to a rapidly changing corporate environment. TOSO has promoted events, seminars, publications and other activities to introduce Western-style interior decorating culture to the Japanese interior design market, but with the ongoing evolution of individual needs and continuing progress in science and technology, even greater diversification is expected.
In response to such changes in the corporate and social environment, we pledge to strengthen our product lines with "superb design," "revolutionary technology," and "reliable product quality" – all with an emphasis on quick response, while basing ourselves on a global perspective as we develop an aggressive approach to the growing market both in Japan and abroad.
Also, while aiming for continuing corporate growth, it is necessary that our value be recognized as a responsible member of society. From this perspective as well, we continue to devote ourselves to issues of compliance, environmental conservation, and other aspects of our social obligations. We ask for your warm continuing support.